Galvanic Corrosion of Copper / Nickel-Chrome Alloy in an Agitated Sulfuric Acid Solution
Samar S. Hussein

Production Eng. and Metallurgy Dep. University of Technology Baghdad, IRAQ

Basim O. Hasan

Chemical Eng. Dep., Al-Nahrain University, Baghdad, IRAQ

Naseer A. Al-Haboubi

Chemical Eng. Dep., Al-Nahrain University, Baghdad, IRAQ
Keywords:
galvanic current, corrosion rate, Copper, Nickel –Chrome, rotational speed
Abstract
Galvanic corrosion of Nickel-Chrome alloy (Ni-Cr alloy) and Copper (Cu) coupled in 5% sulfuric acid solution was investigated. The effects of agitation velocity, temperature, and time on the galvanic corrosion current and the weight loss of both metals in both free corrosion and galvanic corrosion were investigated. The trends of open circuit potential (OCP) of each metal and galvanic potential (Eg) of the couple were also determined. The results showed that Cu was cathodic relative to Ni-Cr alloy in galvanic couple and the corrosion potential of the couple (Ni- Cr alloy /Cu) was between the values of the two single components because the OCP of copper shifted to positive with the increase in velocity. Under stagnant conditions initially the galvanic current was more negative then shifted to the positive with time. The corrosion of Ni-Cr alloy decreased with time because the passivation layer was formed on the surface. Under flow conditions, the galvanic current sharply shifted to the negative direction (increase galvanic current from Ni-Cr alloy (anode) to Cu (cathode) during the first few minutes.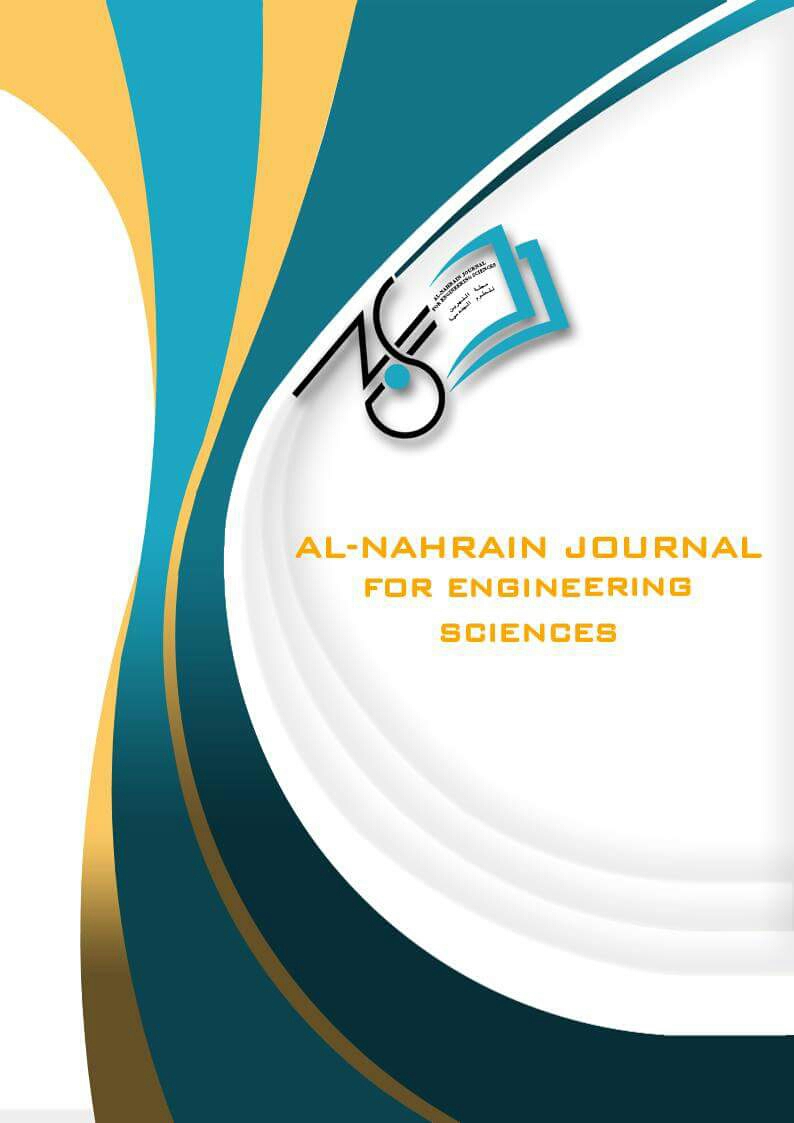 How to Cite
Hussein, S., Hasan, B., & Al-Haboubi, N. (2018). Galvanic Corrosion of Copper / Nickel-Chrome Alloy in an Agitated Sulfuric Acid Solution. Al-Nahrain Journal for Engineering Sciences, 21(1), 133-140. https://doi.org/10.29194/NJES21010133
Author(s) Rights
Each author retains the right to use the work for non-commercial purposes as well as for further research and spoken presentations.
Each author retains the right to use the illustrations and research data in his/her future work.
Only one offprint is provided free for each author. The authors can order offprints at the proof stage at certain rates depending on the number of additional copies required and the year of publication.
Publisher Rights
The publisher of the journal has full rights for publication of the submitted manuscripts, electronic and facsimile formats and for electronic capture, reproduction and licensing in all formats now and in perpetuity in the original and all derivative works.