Improving the Mechanical Properties of Lightweight Foamed Concrete Using Silica Fume and Steel Fibers
Suhad M. Abd

Civil Eng. Dep., Diyala University, Diyala, IRAQ

Dhamyaa Ghalib Jassam

Civil Eng. Dep., Diyala University, Diyala, IRAQ
Keywords:
Lightweight, Foamed Concrete, Mechanical Properties, Steel Fiber, Silica Fume
Abstract
Lightweight foamed concrete (LWFC) is characterized as a light in self-weight, self-compacting, self-levelling, and thermal and sound isolation. But it has low strength and low ductility which leads  that the application of  (LWFC)  in the building construction is limited. The flowability of the fresh mix of (LWFC) was evaluated by flow test. While the hardened properties of (LWFC) include, compressive6 strength, tensile6 splitting6 strength, flexural6 strength, and 6modulus of 6elasticity. This6 study6 focuses6 on the effect of the adding of silica fume and steel fibre on the mechanical properties of  (LWFC). Silica fume was added as (5%) and (10%) by the weight of cement  and steel fiber (0.2%) and (0.4%) of the total volume of the mix. The density of lightweight foamed concrete was 1800±50kg/ , and cement to sand ratio was (1:1) with water cement ratio (0.28). The results indicated that adding of silica fume6 and steel6 fiber6 have great effect on the mechanical properties and improve them. The addition (10%) of silica fume and (0.4%) by volume of steel fiber was the best ratio that improves the mechanical properties of the lightweight foamed concrete (LWFC). The pozzolanic index of the (5%) and (10%) silica fume was (21.9%) and (74.76%), respectively.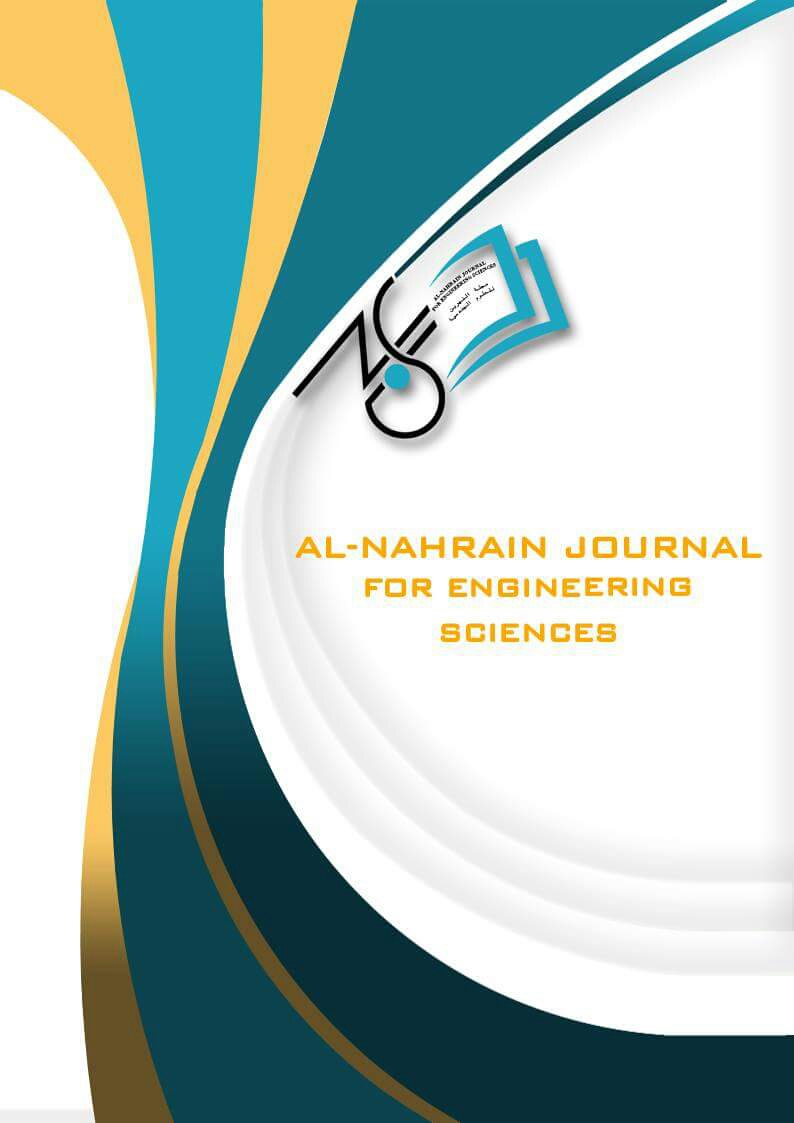 How to Cite
Abd, S., & Jassam, D. (2018). Improving the Mechanical Properties of Lightweight Foamed Concrete Using Silica Fume and Steel Fibers. Al-Nahrain Journal for Engineering Sciences, 21(2), 300-307. https://doi.org/10.29194/NJES21020300
Author(s) Rights
Each author retains the right to use the work for non-commercial purposes as well as for further research and spoken presentations.
Each author retains the right to use the illustrations and research data in his/her future work.
Only one offprint is provided free for each author. The authors can order offprints at the proof stage at certain rates depending on the number of additional copies required and the year of publication.
Publisher Rights
The publisher of the journal has full rights for publication of the submitted manuscripts, electronic and facsimile formats and for electronic capture, reproduction and licensing in all formats now and in perpetuity in the original and all derivative works.