Evaluation of Surface Roughness of 316L Stainless Steel Substrate on Nanohydroxyapatite by Electrophoretic Deposition
Mohammed Jasim Kadhim

Department of Production Engineering and Metallurgy, University of Technology, Baghdad-Iraq

Nawal Ezzat Abdulateef

Department of Production Engineering and Metallurgy, University of Technology, Baghdad-Iraq

Makarim Hazim Abdulkareem

Department of Production Engineering and Metallurgy, University of Technology, Baghdad-Iraq
Keywords:
Electrophoretic deposition, Hydroxyapatite, Nanocomposite, Chitosan, Adhesion
Abstract
The present work was designed on producing nanohydroxyapatite layers using electrophoretic deposition (EPD) on 316L stainless steel substrate.  The EPD coatings were prepared by the deposition of hydroxyapatite (HA)-chitosan nanocomposites on different substrate roughness (polish surface, 220 grit SiC grind, and sand blast surfaces).  Depositions were performed using the suspensions of HA nano particles (3 g/L) in the mixture of alcohol and distilled water (ethanol, 5 vol. %water and containing 0.5 g/L of chitosan dissolved in 1 vol.% acetic acid.  Coatings were achieved on the cathode at constant voltage, time and temperature (90 V, 5 min and 40 °C respectively); the  pH value was performed and fitted at 4.  After deposition, the coated samples were dried at room temperature for 24 h.  The surface topography of coatings was analyzed using atomic force microscopy (AFM).  SEM was used to postulate both the surface and the cross section morphology of the coatings.  The adhesion bonding between the deposited coatings and substrate were measured using tape tester to evaluate the adhesion bonding between the coating and substrate.  The results showed the deposited coatings on sand blasted substrate has less porosity compared with the polish surface and 220 emery paper SiC grinding substrate respectively.  The coating on the sand blasted substrate showed higher nanoroughness (122 nm), better adhesion bonding (removal area 15%) and higher thickness layer (12 µm) than that of the polish substrate and 220 emery paper SiC grinding substrate.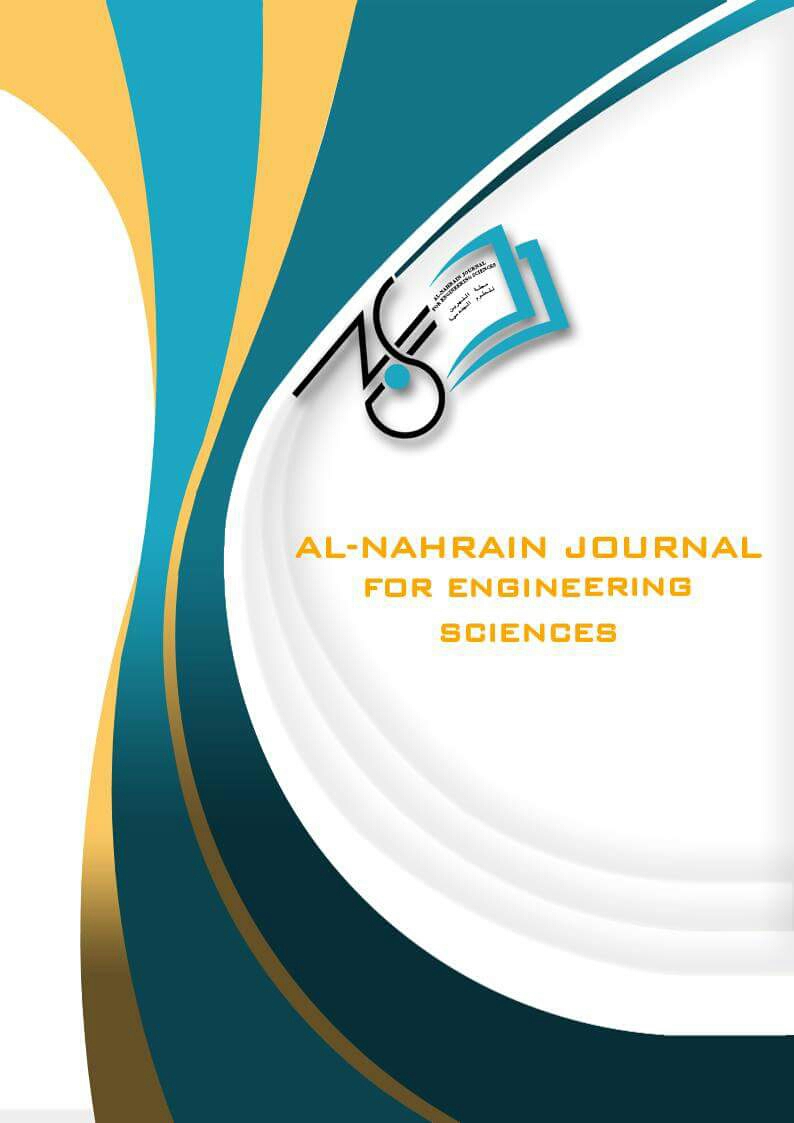 How to Cite
Kadhim, M., Abdulateef, N., & Abdulkareem, M. (2018). Evaluation of Surface Roughness of 316L Stainless Steel Substrate on Nanohydroxyapatite by Electrophoretic Deposition. Al-Nahrain Journal for Engineering Sciences, 21(1), 28-35. https://doi.org/10.29194/NJES21010028
Author(s) Rights
Each author retains the right to use the work for non-commercial purposes as well as for further research and spoken presentations.
Each author retains the right to use the illustrations and research data in his/her future work.
Only one offprint is provided free for each author. The authors can order offprints at the proof stage at certain rates depending on the number of additional copies required and the year of publication.
Publisher Rights
The publisher of the journal has full rights for publication of the submitted manuscripts, electronic and facsimile formats and for electronic capture, reproduction and licensing in all formats now and in perpetuity in the original and all derivative works.