Study The Effect of Conditions of The Electro Spinning Cabin (Humidity) on Electro-spun PolyVinyl Alcohol (PVA) Nano-fibers
Samara Alswid

Textile Engineering Department Faculty of Petroleum and Chemical Engineering Albaath University, Syria

Manal Issa

Textile Engineering Department Faculty of Petroleum and Chemical Engineering Albaath University, Syria
Keywords:
Nanofibers, Electrospinning, Nanotechnology, process conditions, Relative Humidity
Abstract
Electrospinning is a simple and highly versatile method for generating ultrathin fibers (mainly polymers) with diameters ranging from a few micrometres to tens of nanometres. This technique has attracted tremendous recent interest in both academia and industry, owing to its unique ability to produce ultrafine fibers of different materials in various fibrous assemblies. Electrospinning is a process that uses an electric potential to overcome the surface tension of a solution to produce an ultra-fine jet, which elongates, thins and solidifies as it travels through the electric field to a collector.. In this research, we studied the effect of conditions of the cabin "specifically humidity" on the diameter of nanofibers manufactured by electrospinning. We used Polyvinyl alcohol (PVA) polymeric solution with weight concentration of 10%, voltage 20 kv, under different values of relative humidity. Fiber morphology and fiber diameter were determined using scanning electron microscope, and measuring the fiber diameter by using image j program. It was found that the diameter of the fibers increased with increasing the relative humidity within our studying area .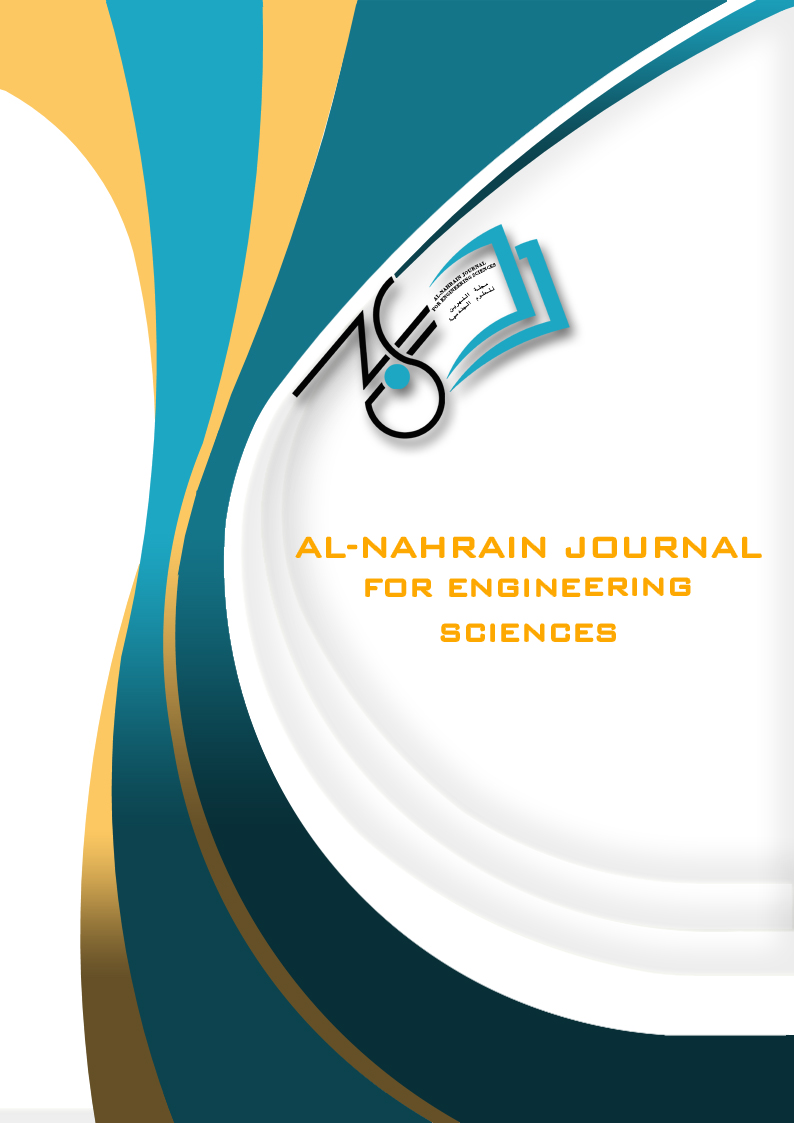 How to Cite
Alswid, S., & Issa, M. (2017). Study The Effect of Conditions of The Electro Spinning Cabin (Humidity) on Electro-spun PolyVinyl Alcohol (PVA) Nano-fibers. Al-Nahrain Journal for Engineering Sciences, 20(3), 520-525. Retrieved from https://nahje.com/index.php/main/article/view/241
Author(s) Rights
Each author retains the right to use the work for non-commercial purposes as well as for further research and spoken presentations.
Each author retains the right to use the illustrations and research data in his/her future work.
Only one offprint is provided free for each author. The authors can order offprints at the proof stage at certain rates depending on the number of additional copies required and the year of publication.
Publisher Rights
The publisher of the journal has full rights for publication of the submitted manuscripts, electronic and facsimile formats and for electronic capture, reproduction and licensing in all formats now and in perpetuity in the original and all derivative works.